Since 2003, Blue Clover Devices has made power and sync electronics defined by their durability and style. We design for the most stringent safety requirements to ensure our charging products pass rigorous international safety certifications like UL, CE, and CCC. 
Nomad PowerPack
Nomad

Nomad wanted to add loT capabilities to their products from their inception, and tracking of lost items seemed to fit the needs of the modern nomad. After multiple brainstorming sessions around "Tile-like' feature sets, the founders had an epiphany:"Why don't we just add Tile instead of something like it?" They set up meetings with Tile and brought in BCD as the integration partner. A few months later, we shipped the Nomad PowerPack with Tile. the pioneer of 3rd party Tile integrations. This is a portable battery pack with both USB Type A and Type C charging options. BCD performed the PCB design,CAD, tooling, testing, and mass production of the complete product.
iHome HiW44
iHome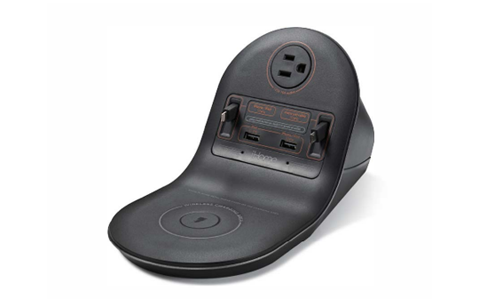 We have a lot of experience with wireless and with power so it made sense that they would come together into a product. The iHome HiW44 is a hotel beside charging hub with Qi wireless charging for Qi-compliant phones and cases. Furthermore, the device includes retractable charging cables for iPhone and Android, 2 additional USB charging ports, and an AC outlet for every possible charging requirement of the road warrior. BCD was responsible for PCB design, CAD, tooling, testing, and mass production.
Pod Pro for iPhone & Apple Watch
Nomad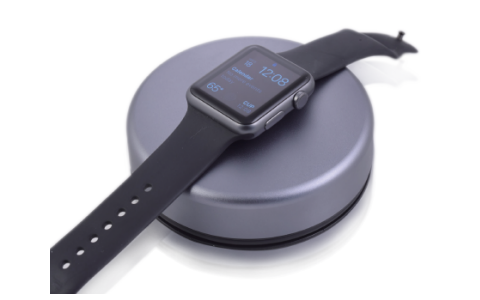 The newest in Nomad's innovative line of chargers, the Pod Pro meets two needs with one compact solution, its lithium ion battery stores enough energy to charge both your iPhone 6 and Apple Watch two times each. For maximum organization, its magnetized shell stores its MFl-certified 24 cm lightning cable securely inside. Small enough to toss in a bag for a weekend getaway this compact charger was built to BCD's exacting standards for optimal performance.
Nomad Clip
Nomad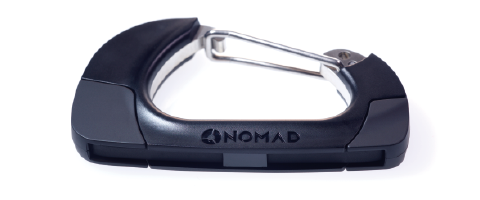 This steel-reinforced carabiner offers morethan just its exceptional strength.Equipped with a lightning cable and a Micro USB, the NomadClip is designed to work with any mobile device: Android, Apple,  Windows Phone, or Blackberry. Functional, durable and scratch-resistant, this multipurpose tool is MFl-certified so you can charge and sync with confidence.
Doblet Power Station
Doblet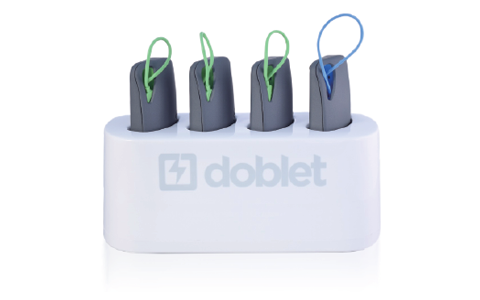 Supporting the world's first fully app-driven portable battery network, Doblet can charge up to four smart phones at once. Capable of supplying enough power to turn a dead device back on again, Doblet supports both iOS and Android operating systems. This MFi-certified charger now available to subscribers at over one hundred locations in the San Francisco Bay Area can also charge tablet devices like the iPad. 
Flo Power USB Hub
Herman Miller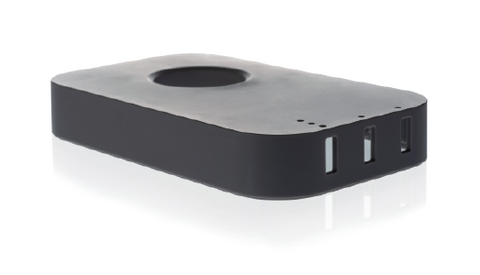 Easily integrating with both the Herman Miller Flo and the CBS Wishbone C-Post monitor arms, this versatile appliance packs a practical punch without taking up too much deskspace. As conveniently compact as it is multifunctional, the Power Hub's three USB charging ports- including one high charge port-make it an invaluable addition to any professional environment. Available in light and dark grey, this aesthetically refined product was rigorously tested for safety and quality-assurance. 
PowerSync and PowerSync + for iPad
Bretford
A revolutionary new tool for educators, the iPad is rapidly becoming a staple for schools and other learning institutions. The PowerSync Cart can simultaneously store and charge 30 iPads at once, keeping educational accessories secure and in excellent working condition. With the PowerSync app, users can remotely manage their content as well as view the battery levels of individual iPads as they charge. Featuring LED lights and battery indicators on the top and back panels, it allows users to monitor the battery levels of the iPads without having to open its doors.
Power Slider
Incase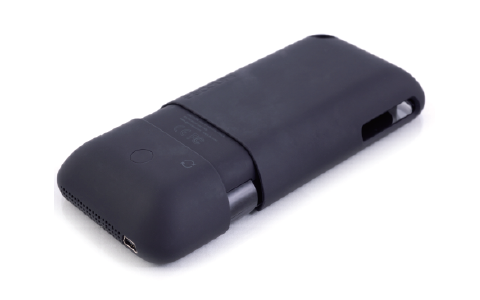 The world's first phone-charging case doubles the life of your iPhone with its state-of-the-art lithium ion polymer battery. Featuring an LED fuel gauge, soft-touch surface treatment, and durable polycarbonate construction, the Power Slider delivers lasting power inside an attractive and durable exterior.